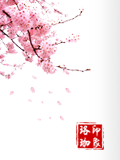 Yuanzheng Shao received the Ph.D. degree in cartography and geographic information system from Wuhan University, Hubei, China, in 2011. He joined the Center for Spatial Information Science and Systems, George Mason University, as a Research Associate in October 2008 and was a Research Assistant Professor. He is an associate professor in the Collaborative Innovation Center of Geospatial Technology, Wuhan University, from April 2014. He is the assistant to the dean in Wuhan Geoway geo-spatial information technology research institute from July 2014, in charge of industry-academia-research coo...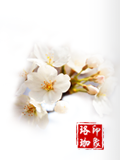 Educational Experience
[1] 2006-09-01 to 2011-12-31
Wuhan University > Cartography and Geographic Information Engineering> Doctoral degree> With Certificate of Graduation for Doctorate Study
[2] 2002-09-01 to 2006-06-30
Xi'an University of Science and Technology > Geographic Information System> Bachelor's degree> Undergraduate (Bachelor's degree)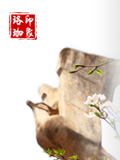 Work Experience
[1] 2018-01-01 to Now
Geocomputation Center for Social Sciences> Assistant Dean>&nbspThe establishment of the GeoComputation Center for Social Sciences can take advantage of research in the field of spatial science of Wuhan University, and promote the scientific research on the theory and method of spatial data in scientific research.
[2] 2014-04-01 to Now
Collaborative Innovation Center of Geospatial Technology> Associate Research Professor>&nbspShare in the advantages of the operational system and mechanisms of the Center; promote the Center to become one of the geospatial information innovation bases; and to constantly lead the development of the geospatial information industry in China.
[3] 2008-10-01 to 2014-03-31
Center for Spatial Information Science and Systems > George Mason University, USA> Research Assistant Professor>&nbspThe Center for Spatial Information Science and Systems (CSISS) is an interdisciplinary research center chartered by the provost and affiliated with the College of Science at George Mason University, Fairfax VA, 22030, U.S.A.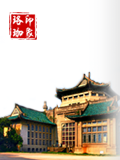 Research Focus
[1] Geographic information sharing and interoperability theory model.
Study the sharing and interoperability mode of earth observation data and information. Designing and implementing a one-stop data sharing framework, solving the heterogeneity of interfaces and metadata models.
[2] Research on standardization of geographic information.
Study the data model, processing flow and standard specification of sharing and exchange of remote sensing geographic information.
[3] Application of multi-source remote sensing images.
To meet the needs of industry applications, the application research of remote sensing and geographic information is carried out through remote sensing image processing and geographic information analysis.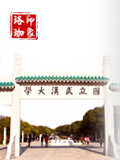 Social Affiliations
[1] 2020-11-01 to Now
National Earth Observation Scientific Data Center
Sub-Center of Social Economy
[2] 2014-01-01 to Now
Member of the expert group, Geographic information/Geomatics, International Organization for Standardization
[3] 2012-01-01 to 2019-01-01
Technical member of the IEEE International Geoscience And Remote Sensing Symposium
[4] 2010-01-01 to 2016-12-01
Working group of the metadata service standards, Open Geospatial Consortium
[5] 2012-01-01 to 2015-12-01
Technical member of the Global Earth Observation System of Systems
Personal Information:
Name (Pinyin):Shao Yuanzheng
Date of Birth:1983-10-08
Education Level:With Certificate of Graduation for Doctorate Study
E-Mail:yshao@whu.edu.cn
Gender:Male
Date of Employment:2014-04-01
School/Department:Collaborative Innovation Center of Geospatial Technology
Status:Employed
Alma Mater:Wuhan University
Teacher College:Other organizations
Other Contact Information:
ZipCode:3b79d0ce495cb45ed06328d9bc63f5f320506d6a67c0f96915b7b5238f36891ef80568e4146fcdb06a785f5bbc64ceb37b0c253a8f6ab509c2bc0bf5feb83d04cc610de7e8aa460aadfdf1a7c3346be167ff5d9b9c2135430eb27c76460b6c2042f13acfb17c12ba31ff384ac0a61bfb00d0b36c7e39da8d0b7c6378c218d099
PostalAddress:6ea5eaeb941ecd2c7e9d23f42587ff931658ea43490854eda60ae0fe16189e278278b95811dc76dc9b0c20579c39a55ea83cd555991030fd36fff419c65d2f1ea603b95d6b47d14d6d1d13bd1f95f6ee1a91368ffbef7608bd0aa55d6f41370f7dae28bdd46846f33c689e0cfad9be1c21699f1a6ec46941a936a63bd7a9d17f
Email:98cf00f856e8f2b04dc80cc94bfd0a4a1ba9a5aa00b6191f0cbd9a5ad7b93b674a5147eb7607bdd3b3130e7031b95c4aa5920ddea2b225648d6a112cffef47a4e7feb64c21c020ce949b316ebae7cb659b781b1770a8dee259c892961b6ecc4863a93a5b856062405d6f069ac8fd12f1493de0c4c6edbc224a0c25f94fb76024