(1)From Boron Clusters to Metal Clusters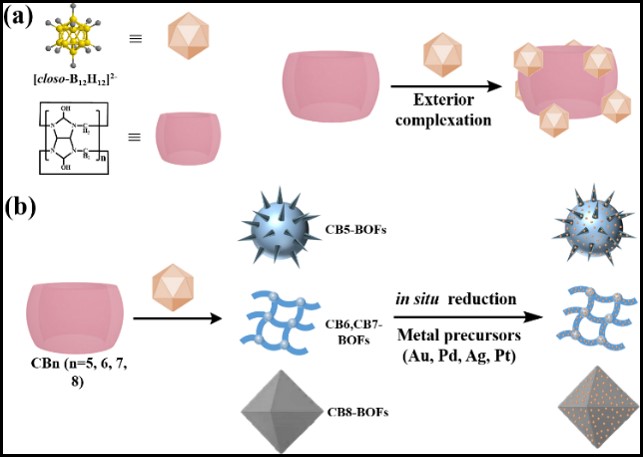 In spite of fast developments in research on the preparation and application of noble metal nanocomposites, there are still some significant challenges. First, although there are many reports on noble metal nanocomposites with special morphologies, the existing approaches are challenging in terms of the morphology control from 1D to 3D for a specific nanocomposite. Second, the effective control of the spatially uniform distribution of two kinds of the metal elements is difficult to realize. Third, high-yield preparation of selective growth of noble metal NPs on the high-surface-energy crystal facets of metal oxide is largely lacking with existing strategies. To solve the above problem, this strategy presents a new method for the preparation of noble metal nanocomposites from dual functional boroncluster coordination polymers as templates.
(2)Supramolecular Polymer Networks Based on Boron Cluster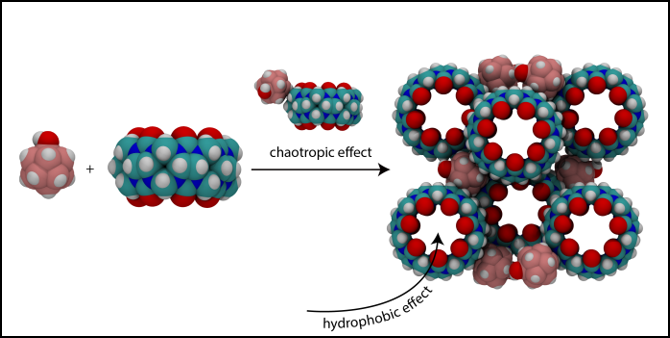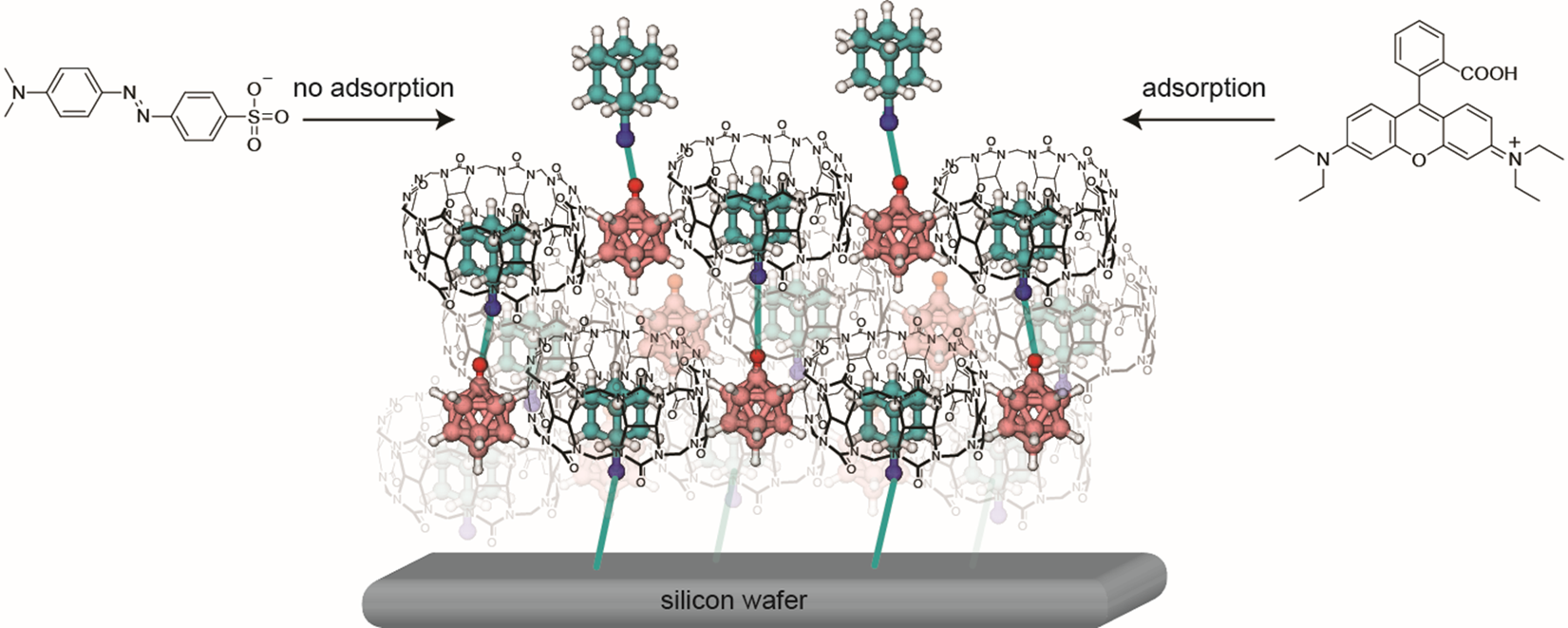 Supramolecular polymer networks are based on supramonomers units crosslinked by reversible supramolecular interactions. Thus, new types of association of supramonomers are urgent to build more complicated structures. We constructed a new type of interaction, exo-inclusion between boron clusters and cucurbit[n]uril (CB[n]).

(3)Boron Organic Polymers Triggered by Boron Cluster Compounds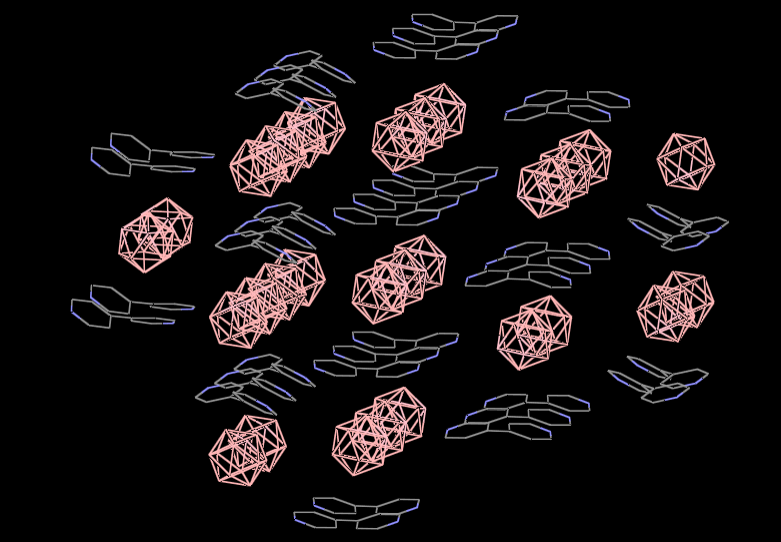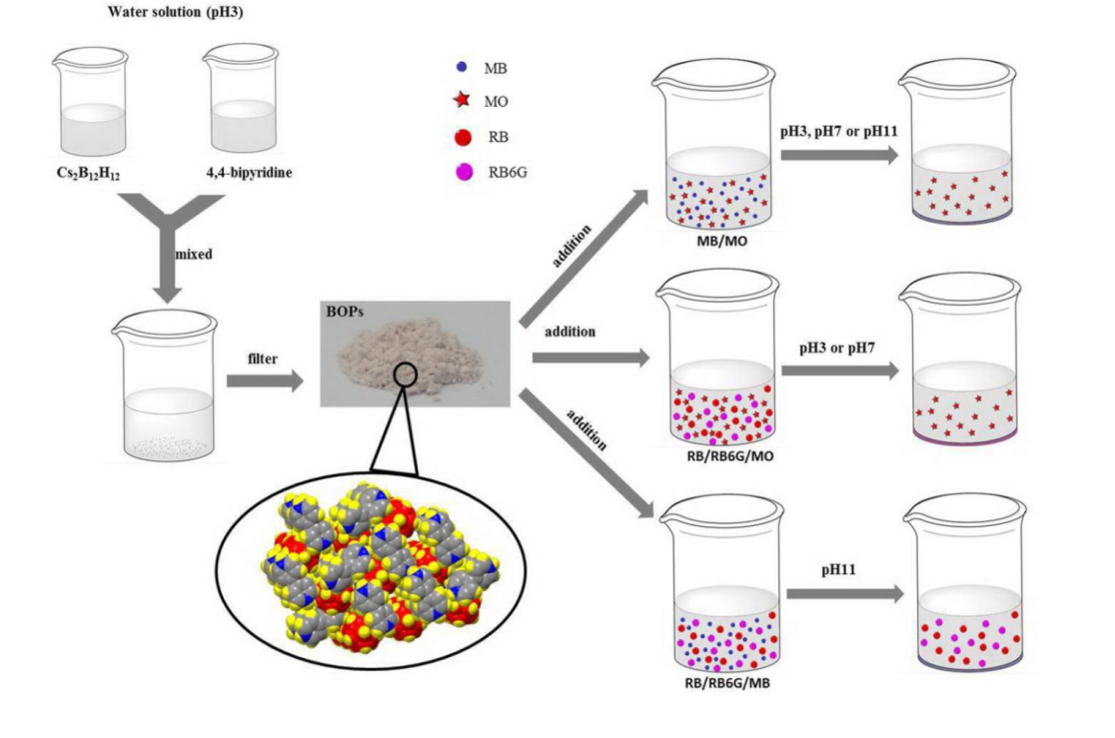 the unique features of Boron Cluster Compounds makes them a valuable inclusion into the nanochemisty toolbox to develop novel nanostructures both alone and with other molecules